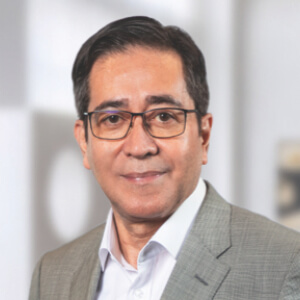 Dato Adnan Pawanteh, Executive Director, Group Corporate Affairs, Nestlé (Malaysia) Berhad
Dato' Adnan Pawanteh is currently the Executive Director, Group Corporate Affairs of Nestlé (Malaysia) Berhad. Besides Corporate Affairs, he oversees Sustainability, Corporate Nutrition, Consumer Services and Halal Affairs for the Company. He has had the experience of  working abroad in various Nestlé markets namely Australia, Turkey and the Philippines. He is passionate about the area of Manufacturing and has developed a keen interest in the environment. He holds a MBA and a Bachelor Degree in Engineering. He is currently the FMM Malaysian Food Manufacturing Group Chairman (MAFMAG) & MAREA (Malaysian Recycling Alliance) Steering Committee Chairman.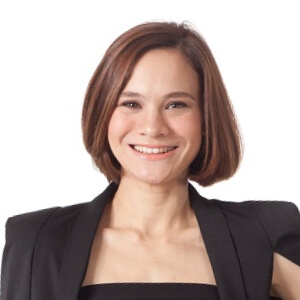 Aishah Sinclair, Presenter and Environment Advocate
Aishah Sinclair is a Malaysian radio announcer, TV host and emcee who is an avid marathon runner and fitness enthusiast. Juggling between the roles of a mother to two beautiful daughters, wife and a celebrity, Aishah aims to strike a balance between work, play and home. She is passionate about the environment, and is constantly involved in efforts to raise awareness about environmental protection. Moreover, through her endeavours via Momentum, she aims to highlight and address the issues faced by women and allies (men) that would enable them to share experiences, knowledge and collaboration.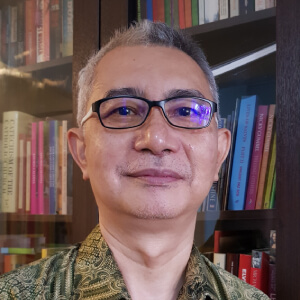 Anthony Tan, Executive Officer (Finance), Secretariat of All Party Parliament Group Malaysia on Sustainable Development Goals
Anthony Tan Kee Huat graduated from Universiti Sains Malaysia in 1988 with a Degree in Computer Science. He began his career as the Head of IT in a manufacturing facility. He switched to head an Environmental NGO from 2006 until 2019, and pursued the Master of Sustainable Development Management (MSDM) programme in Sunway University Malaysia until completion in 2020. Anthony is currently the Executive Officer (Finance) to the Secretariat of All Party Parliamentary Group Malaysia on Sustainable Development Goals (APPGM-SDG). Anthony refers to himself as 'your friendly neighbourhood environmentalist'. He also considers himself a Practical Environmentalist. Anthony Tan has worked closely with Petaling Jaya City Council since 2006. He has been a member of the Petaling Jaya Green City Task Force since 2010. He recently collaborated with both the City Council and Nestle Malaysia Berhad to document the SEA circular Project Case Study on Door to Door collection of Recyclables.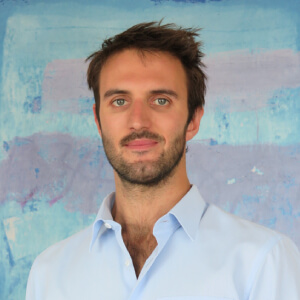 Ambrogio Miserocchi, Senior Policy Officer, Ellen MacArthur Foundation
Ambrogio Miserocchi works as Senior Policy Officer within the Institutions, Government and Cities team at the Ellen MacArthur Foundation. He holds a MSc in Environmental Engineering for Natural Resources Management and he focuses on the identifcation of key intervention points to drive and accelerate the transition towards a circular economy for plastics.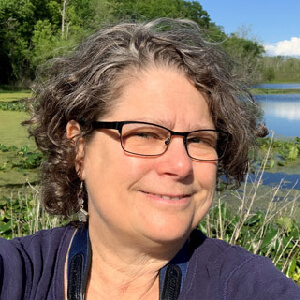 Amy Fraenkel, Executive Secretary, Convention of Migratory Species of Wild Animals (CMS)
Amy Fraenkel has over 30 years of experience in international environmental law and policy. She has held senior positions in several UN agencies, the legislative and executive branches of the U.S. Government, and worked in the private sector as an attorney. She joined CMS after working for six years with the Secretariat of the Convention on Biological Diversity (CBD) in Montreal, Canada, where she was part of senior management and led the Division on Mainstreaming, Cooperation and Outreach. She also served for six years as the Director of the United Nations Environment Programme's Regional Office for North America in Washington, D.C. Ms. Fraenkel is a graduate of Grinnell College and Harvard Law School.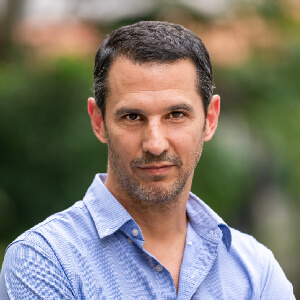 Barak Ekshtein, Founder, TONTOTON
For the past 15 years, Barak Ekshtein has been developing initiatives to reduce disposable plastics, promote public awareness of environmentally friendly products and services, and founded TONTOTON, a certified plastic credit system that treats non-recyclable plastics in the ocean-bound. The company focuses on collecting and recycling plastics that are not part of the circular economy; these non-recyclable materials have no demand in the commodity market and, therefore, pose an environmental hazard and pollute the oceans. TONTOTON connects businesses to the social and environmental impact of cleaning the environment, preventing ocean pollution through a certified plastic credit system, and promoting sustainable treating of non-recyclable plastics. In addition, Barak provides lectures on CSR and social-environmental entrepreneurship and "profit for impact" at business universities, leadership programs, and international conferences. He has been interviewed by leading media outlets on promoting environmental transparency and education regarding non-recyclable plastics.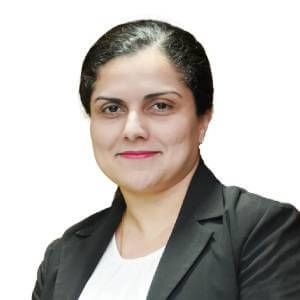 Cheryl Rita Kaur, Head, Centre for Coastal and Marine Environment
Cheryl completed her MSc in Marine Science, Policy and Law from the University of Southampton United Kingdom, a BSc (Hons.) in Marine Biology from University Malaysia Terengganu, and Diploma in Multilateral Environmental Agreements (MEAs) from the University of Eastern Finland.
She is currently Head of the Centre for Coastal and Marine Environment (CMER) at the Maritime Institute of Malaysia (MIMA) – a policy research institute set up by the Malaysian Government as the focal point dealing with national, regional and global maritime matters affecting the country. The Institute complements efforts of the various government agencies by mobilising expertise to assist and support them in policy planning and implementation.
Cheryl has been involved in efforts on addressing marine litter issue at the various levels, including the Scientific Advisory Committee (SAC) platform of the UN Environment Programme (UNEP); as well as the SEA Circular Project, an initiative of the UNEP and the Coordinating Body on the Seas of East Asia (COBSEA) to inspire market-based solutions and encourage enabling policies to solve marine plastic pollution at source. In cooperation with the national focal ministry, she was instrumental in the development of the national policy and action plan for Malaysia to address marine litter pollution.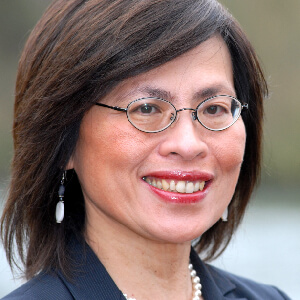 Dr Chindarat Taylor, Founder and Director of Resource Efficiency Pathway / Vice President of Solid Waste Management Association of Thailand
Dr Chindarat Taylor is the Founder and Director of Resource Efficiency Pathway, an environment and infrastructure consultancy operating in the Asia Pacific and the UK since 2010. She is also Vice President of the Solid Waste Management Association of Thailand. Chindarat is passionate about sustainable development. Her work focuses on strategic advice including infrastructure development, resource efficiency, partnership development and technology evaluation. She was a director at the UK Environment Agency spearheading the innovative Pathway to Zero Waste Program. In addition, she managed three joint ventures for BP in Asia and various operations for ICI in Australia. Chindarat has a PhD from the Australian National University and an MBA. She is a Fellow of the UK Chartered Institution of Waste Management (FCIWM) and was awarded '51 Most Impactful Green Leaders on a Global Listing' at the World CSR Congress in 2019.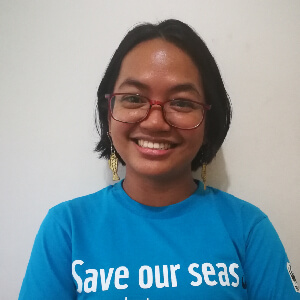 Czarina Constantino-Panopio, National Lead of No Plastics in Nature Initiative / Project Manager of Plastic Smart Cities, WWF Philippines
Czarina Constantino–Panopio currently works in the World Wide Fund for Nature (WWF) – Philippines as the National Lead Coordinator for the No Plastics in Nature (NPIN) initiative which is the global approach for stopping plastic pollution by 2030. Under NPIN, she provides oversight for WWF – Philippines' work on Plastic Smart Cities, Extended Producer Responsibility, global treaty, Ayoko ng Plastik movement, and our Plastic ACTion work with businesses. She is the Project Manager of the "Clean Ports, Clean Oceans: Improving port waste management in the Philippines" which is a joint project between WWF and the Grieg Group. This project aims to work with port stakeholders to reduce at least 50% plastic pollution in 3 Philippine ports: Manila North Port, Port of Batangas, and Port of Cagayan de Oro.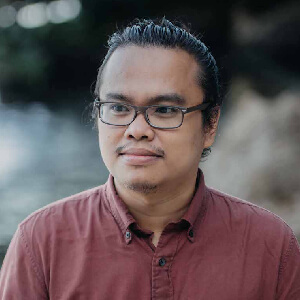 Dave Albao, Executive Director, Philippine Reef and Rainforest Conservation Foundation, Inc.
Dave Albao is the Executive Director of the Philippine Reef and Rainforest Conservation Foundation, the nonprofit taking care of Danjugan Island, a wildlife sanctuary with environmental education and ecotourism programs, located in Negros Occidental, the Philippines. Beyond Danjugan Island, Dave and their team are facilitating technical support for a network of marine protected areas, local governments, and communities that depend on healthy coastal ecosystems. They are also implementing projects funded by USAID, GIZ, and the EU: These include recent initiatives enabling zero-waste and circular enterprises for a "Wala Usik Economy", including micro-businesses such as sari-sari stores and eateries that are innovating to reduce single-use plastic waste. Dave was a Professional Fellow on Environmental Sustainability in Oregon, USA (2016), a graduate of the Swedish Institute Management Programme on Sustainable Business (2020), and a Gen.T Leader of Tomorrow (2021) named by Tatler Asia for their work on nature conservancy.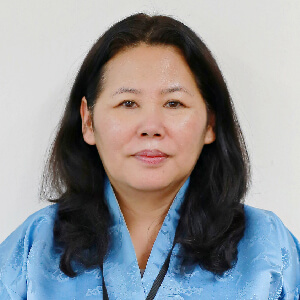 Dechen Tsering, Regional Director, United Nations Environment Programme (UNEP) in Asia and the Pacific
Dechen Tsering was appointed as the Regional Director of United Nations Environment Programme (UNEP) in Asia and the Pacific in March 2017. As the regional arm of UNEP, headquartered in Nairobi, Kenya, the Asia-Pacific office works with governments, local authorities and the private sector to develop and put into place cleaner and safer policies and strategies that encourage the efficient use of natural resources and reduce risks for humans and the environment. Ms. Tsering has held management and leadership positions with the United Nations and has over 30 years of experience in national government and intergovernmental organisations. She has been actively involved in intergovernmental negotiations as a key negotiator for least-developed countries and contributed to the establishment of the Least Developed Countries Fund and the Least Developed Countries Expert Group. She also has experience in the management of complex development projects.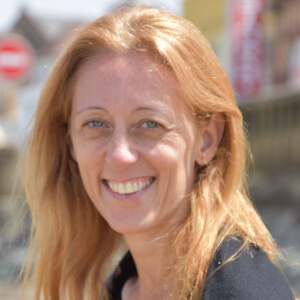 Elisa Tonda, Head of Consumption and Production Unit, United Nations Environment Programme (UNEP)
Elisa Tonda is the Head of Consumption and Production Unit in UN Environment Programme's Economy Division. The main goal of the Unit is the promotion of sustainable production and consumption policies, practices and initiatives through the engagement of governments, the business community and civil society organizations. The Unit has also played a leading role in the strengthening of UNEP's contribution to the greening of global value chains, and is currently coordinating the development of several initiatives in the domain of circular economy. Elisa has a Master degree in Environmental Engineering from the Polytechnic of Turin, Italy and in Sustainable Development from the University of London, UK.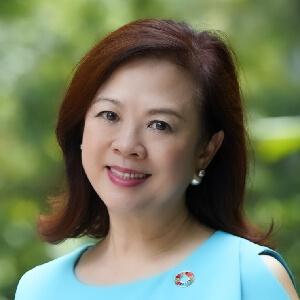 Esther An, Chief Sustainability Officer, City Developments Limited
An active advocate for green building and sustainability for over two decades, Esther An has been instrumental in establishing CDL's leadership in sustainability. It is ranked top real estate company on the 2021 Global 100 Most Sustainable Corporations in the World. It became the first real estate conglomerate in Southeast Asia to sign the WorldGBC's Net Zero Carbon Buildings in February 2021.  Key ESG initiatives she has spearheaded include publishing the first sustainability report in Singapore in 2008; issuing the first green bond by a Singaporean company in 2017 and building an integrated sustainability reporting framework since 2015. A forerunner in embracing the UN SDGs, Esther was conferred 2018 SDG Pioneer for Green Infrastructure and A Low Carbon Economy by the UN Global Compact.  She is also a signatory for the UNGC Caring for Climate network and an executive council member of the UN ESCAP Sustainable Business Network. She sits on the boards or advisory platforms of several organisations, including World Green Building Council, Global Reporting Initiative, GRESB Asian Real Estate Benchmark Committee and UNEP FI Real Estate Work Group.  She chairs the Asia Pacific Real Estate Association's Sustainability and ESG Committee; Co-Chairs the Urban Land Institute Singapore's Sustainability Product Council and is the Vice-Chairperson of the Singapore Institute of Directors' ESG Committee.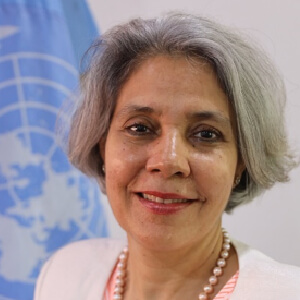 Gita Sabharwal, UN Resident Coordinator, Thailand
Gita Sabharwal was appointed as the United Nations Resident Coordinator in Thailand on 15 March 2020. Ms Sabharwal has close to three decades of development experience working across multiple country contexts in Asia. Her work has focused specifically on peacebuilding, governance and social policy, while generating and applying empirical and big data analysis to deal with emerging development challenges. Ms Sabharwal has worked in senior management and strategic leadership roles with different institutions. Her development experience ranges from working with grassroots women's collective, an international foundation to bilateral and multilateral organizations. Preceding her appointment to Thailand, Ms Sabharwal was the Peacebuilding and Development Advisor at the United Nations in Sri Lanka, for nearly seven years. Ms Sabharwal holds a Master's Degree in Development Management from the University of Wales, UK and is the author of numerous policy papers on South and South East Asia.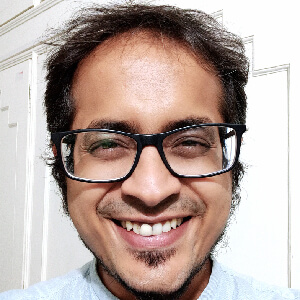 Harshad Barde, Director, SWaCH Pune Cooperative
Harshad Barde is a lawyer turned environment-labour activist currently serving as Director of the SWaCH Pune Cooperative. SWaCH is India's first autonomous cooperative of 3900 self-employed informal waste pickers who provide decentralized waste management services to 875,000 properties in Pune, recycling over 220 Tons per day. SWaCH's unique model has achieved highest levels of waste-picker integration, segregation at source, diversion to recycling at the lowest municipal costs. Harshad has been closely involved in developing local and national level SWM legislation as well as setting up waste management projects & systems integrating the informal sector while ensuring environmental conservation & financial self-sustainability.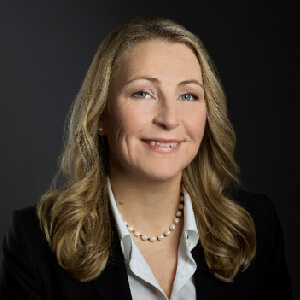 Helen Ågren, Ambassador for the Ocean, Sweden
Helen Ågren is the Ambassador for the Ocean at the Swedish Ministry of Foreign Affairs. Ms. Årgen has been working at the Swedish Government Offices for over 20 years in various positions on issues such as green economy, consumption and production, climate mitigation and adaptation, research, innovation and local investment programs. She has extensive experience working for Sustainable Development through the UN, OECD, EU, Nordic Council of Ministers and at national level. She chaired the Swedish Governments Council for Sustainble Development between 2005-2007 and has held advisory positions to Statistics Sweden on the National Environmental Accounts. She represents the Government in the Supervisory Board of the Blue Action Fund and in global initiatives on ocean and climate-nexus and stakeholder engagement to mobilize solutions and resources for SDG4 implementation. Ms Årgen studied Chemistry at Stockholm University.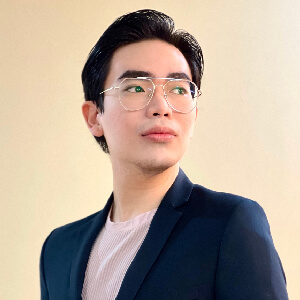 Idan Ma'at, Commercial Head of Hatta Dolmat / Vice President of KL Young Designers Association
As a fashion publicist, Idan Ma'at has been involved in Malaysia's fashion scene for nearly 7 years. A former member of the Malaysian Green Technology and Climate Change Centre, he explored various opportunities in local green technology and sustainability frameworks. After his appointment as Commerical Head for Hatta Dolmat's brand, both Idan and brand founder Hatta Dolmat himself collaborated to introduce sustainability concepts and practices in the fashion industry. In addition, being a member of the KL Young Designers Association's top management has allowed him to further his advocacy by guiding young and upcoming talents to be part of a sustainable fashion movement.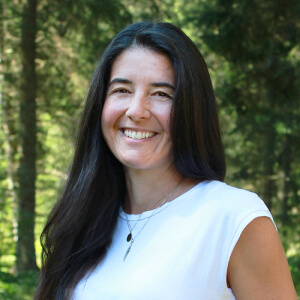 Ina Ballik, Senior Project Manager of ValuCred, Yunus Environment Hub
Ina Ballik is a passionate social environmentalist and Senior Project Manager at Yunus Environment Hub. In her current role, she leads the ValuCred Team and the ValuCred project, which explores the usability of Plastic Credits as a new financial instrument and performance-based payments market tool to drive socio-economic development in the waste sector. Ina is based in London, where she also manages her own sustainability company as a Sustainability Strategist, building on her wealth of experience in the UNFCCC and EU ETS carbon market and the International Standards Certification market. She now dedicates her time to exploring policies and partnerships to devise strategies that will help the global community to overcome challenges and identify opportunities to accelerate transition towards a future with zero plastic leakage into the environment.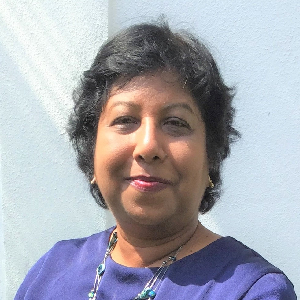 Isabelle Louis, Deputy Regional Director, United Nations Environment Programme (UNEP) in Asia and the Pacific
Isabelle Louis has more than 25 years of global, Asia Pacific regional and national level experience in sustainable development and natural resource management as well as in office operations, programme management, partnerships and multi-stakeholder engagement and multidisciplinary team management. She has been Deputy Regional Director at the United Nations Environment Programme (UNEP), Asia Pacific since September 2014. She coordinates the UNEP's work programme in the region pursuant to the organization's mandate to support the UN Member States in the region on issues related to the environment, sustainability and the Sustainable Development Goals. She facilitates UNEP's strategic partnerships in the region. UNEP's strategic priorities include climate change, nature positive solutions and pollution reduction, and enabling initiatives including environmental law and governance, science, sustainable financing and green economies, gender equality. Before joining UNEP, she was Regional Director of WWF International's Asia Pacific Programme.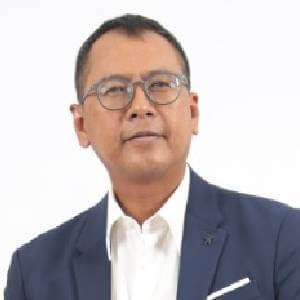 Jamalulail, Undersecretary of Environmental Management Division, KASA
Mr. Jamalulail holds a Bachelor Degree in Fishery and a Master of Corporate Communication from University Putra Malaysia (UPM). In Public Service, Mr.Jamalulail had been appointed as an Administrative and Diplomatic Officer (PTD) since 1996 and has various experience in different fields of work. He had served in many department and ministry such as Ministry of Agriculture and Agro Industry, Public Service Department (JPA), National Public Administrative Institute (INTAN), Ministry of Higher Education and Ministry of Education (MOE).
Currently, Mr. Jamalulail is assigned as the Undersecretary of Environmental Management Division, KASA. His responsibility is to lead the policy planning for the environment in Malaysia.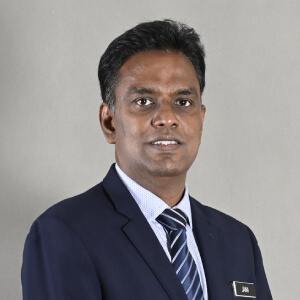 Dato' Jana Santhiran Muniayan, Deputy Secretary General (Environment), Ministry of Environment and Water, Malaysia
Dato' Jana Santhiran is currently the Deputy Secretary General (Environment) of the Ministry of Environment and Water. He has been serving the Malaysian Government as an Administrative and Diplomatic Service Officer for 26 years where he started as an Assistant Director in the Ministry of Rural Development in 1995. One year later, he was posted to the Ministry of Education (MOE) as Assistant Secretary in the Development and Privatisation Division and was later promoted to be Principal Assistant Secretary in 2003 in the same division. In his time with the MOE, he was also the Project Manager for Asian Development Bank and World Bank's Education Projects in Malaysia. Dato' Jana Santhiran then joined as a Principal Assistant in the Policy and Strategic Planning Unit, Ministry of Housing and Local Government Secretary where he was promoted to be the Secretary of Tribunal for Homebuyer Claims, in September 2007. In the following year, he was made the Director of Abandoned Projects Rehabilitation Division, Ministry of Housing and Local Government. In December 2014, he was promoted as the Undersecretary, Administration and Finance Division, Ministry of Transport. Later, he served at the Ministry of Finance as Senior Deputy Director, National Strategic Unit from May 2016 until September 2018. He was then promoted as Deputy Secretary General (Management) of the Ministry of Transport until December 2020. After that he was transferred to be the Head of Secretariat of the Investigative Committee for Governance, Procurement and Government Finance under the Prime Minister's Department until August 2021. Dato' Jana Santhiran has completed Bachelor of Arts (Honours) and Master in Management degrees from University of Malaya. He also holds a Postgraduate Diploma in Public Administration from the National Institute of Public Administration (INTAN).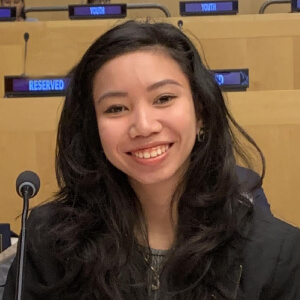 Jasmin Irisha, Climate and Environment Consultant, UNICEF Malaysia
Jasmin Irisha helps 
mobilize
 young people on climate action. She is the Climate and Environment Consultant at UNICEF Malaysia, where her work focuses on addressing climate change and environmental degradation impacts on children and advancing children's rights to a safe and clean environment. Previously, she was the former Manager of the Malaysian Youth Delegation to the UNFCCC COP and have held research positions at the Earth Institute and Jeffrey Sachs Center on Sustainable Development. 
Jasmin has degrees in MA in Climate and Society from Columbia University and BSc. (Hons) Environmental Science from University of Nottingham, Malaysia.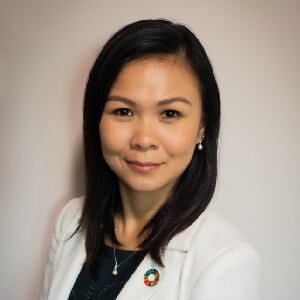 Jessica Cheam, Founder and Managing Director, Eco-Business
Jessica Cheam is the Founder and Managing Director of Eco-Business, Asia Pacific's leading independent media and business intelligence organisation dedicated to sustainable development. She has more than 15 years of experience in media, sustainable development and ESG issues globally. She is a regular columnist for national newspapers and is a member of the Board of Directors of several organizations. Jessica also has a passion for driving sustainability innovation and building start-up ecosystems, including leading The Liveability Challenge, a global search for sustainability solutions in the urban tropics. She studied at the University of Warwick and University of London's Goldsmiths College, and more recently completed a Cambridge University Judge Business School executive programme on Data and Business Analytics. She was previously a political correspondent at The Straits Times and a Singapore Press Holdings scholar. She has been recognised in many regional and international journalism and media awards, including Women of the Future Southeast Asia Awards and LinkedIn's Power Profiles, and is frequently invited to speak at and host discussions across the globe on her areas of expertise.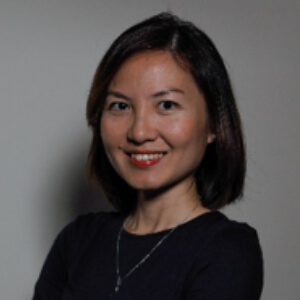 Jazlyn Lee, SEA Extended Producer Responsibility Regional Coordinator, World Wide Fund for Nature (WWF)
Jazlyn Lee drives WWF's initiative on 'No Plastic in Nature by 2030' and is responsible for Extended Producer Responsibility (EPR) engagement with businesses and governments in six countries in Southeast Asia to build a collective action and systemic approach to address plastic pollution. Prior to her current role, Jazlyn worked for WWF-Malaysia to drive corporate and market transformation by working with producers, buyers and government agencies to improve the production of consumption of commodities that affect forests, natural resources and global climate. Jazlyn holds a Master's Degree in Economics from the University of Malaya.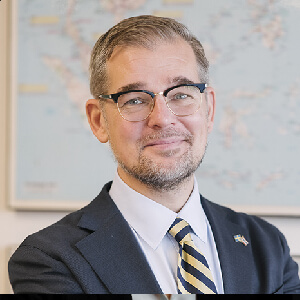 Jon Åström Gröndahl, Ambassador to Thailand, Sweden
Jon Åström Gröndahl has been the Swedish Ambassador to Thailand since September 2020. He is also the Ambassador-Designate to Myanmar and Lao PDR. Ambassador Åström Gröndahl previously served as Deputy Director-General & Head of Department for Consular Affairs and Civil Law at the Ministry of Foreign Affairs in Stockholm from 2015 to 2020. From 2011 to 2013, he was Deputy Director & Head of Consular Section. Previously, he served as Head of the Middle East Section at the Swedish Military Intelligence and Security Directorate, Armed Forces Headquarters from 2008 to 2011. He has worked as First Secretary at the Embassy of Sweden in Islamabad, Political Advisor ISAF/PRT Mazar e-Sharif, Afghanistan in 2007 to 2008. After entering the Foreign Service in 2002 and up to 2007 he served in various positions at different MFA Departments, including Middle East and North Africa and the Office of the Minister for Development Cooperation. Ambassador Åström Gröndahl holds Master of Laws (LL.M.) degree from Lund University (Sweden). He is married to Ambassador Helena Gröndahl Rietz and has one daughter.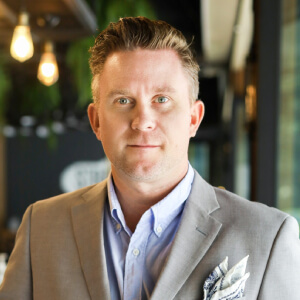 Jon Cannon, Planet 21 Champion for Thailand, Cambodia, Laos and Vietnam / General Manager, ibis Styles Bangkok Khaosan Viengtai, Accor Asia
As Accor's Planet 21 Champion for Thailand, Cambodia, Laos and Vietnam, Jon Cannon oversees projects related to sustainability and corporate social responsibility at over 140 hotels and resorts across five countries. Planet 21 is Accor's Global CSR programme, consisting of a series of ambitious objectives structured around: working with employees; involving clients; innovating with partners; and involving local communities. Moreover, Jon serves as the General Manager of ibis Styles Bangkok Khaoson Viengtai, a flagship ibis Styles hotel in Southeast Asia. With a passion for CSR, Jon is actively involved in community initiatives and is a member of the Australian Chamber of Commerce in Thailand CSR committee.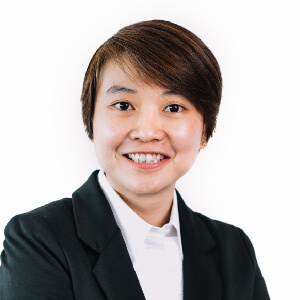 Josephine Tan Mei Ling, General Manager, Penang Green Council
A true born and bred Penangite, Josephine Tan received her secondary education in Penang Girls' High School and graduated from the Universiti Tunku Abdul Rahman (UTAR) as Bachelor Degree (HONS) Mass Communication in the Creative Industry Faculty. She reported to office as PGC's new General Manager in April 2019. Previously, for the past 6 years, she has been serving as the Special Officer in charge of Environmental portfolio under Penang State Government. Her vast experience also comes from her active involvement in environmental related issues, policy making, educational awareness and international networking platforms. She is currently the Leader for Circular Economy Club Penang Chapter, Advisory Board in Sustainability Council (Majlis Kelestarian University- MKU) in University Sains Malaysia (USM), Advisory Board for Fides Certification Sdn Bhd. She is also a Certified Standard Mental Health First Aider.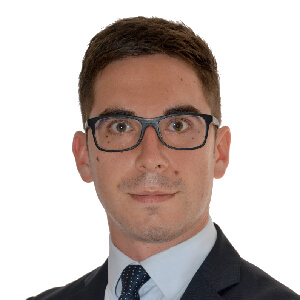 Jost Dittkrist, Programme Officer, Secretariat of the Basel Rotterdam and Stockholm Conventions
Jost Dittkrist is Programme Officer in the Science and Technical Assistance Branch of the Secretariat of the Basel, Rotterdam and Stockholm Conventions. He facilitates the implementation of national, regional and global projects on the prevention and minimization, environmentally sound management, and control of transboundary movements of plastic waste. He has recently also assumed the role as Technical Assistance Focal Point for the Rotterdam Convention. Before joining the Secretariat, he worked in various positions in the Chemicals and Health Branch of the United Nations Environment Programme, the United Nations Institute for Training and Research, and the International Solid Waste Association. He holds a Bachelor in European Studies from Maastricht University and a Master in International Affairs from the Graduate Institute of International and Development Studies in Geneva, where he specialized in international environmental law.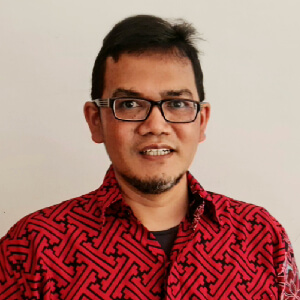 Karyanto Wibowo, Chairman, Packaging and Recycling Alliance for Indonesia Sustainable Environment (PRAISE)
Karyanto Wibowo is Chairman of PRAISE, and is a key collaborator bringing circular economy to life in Indonesia. He is also the Director of Sustainable Development of Danone Indonesia, Head of Sustainability Working Group Eurocham Indonesia and B Corp Movement Builder in Indonesia. Besides his corporate life, Karyanto actively engages in inclusive education for vulnerable communities by founding a school for the children of waste pickers in the Bantar Gebang Landfill area.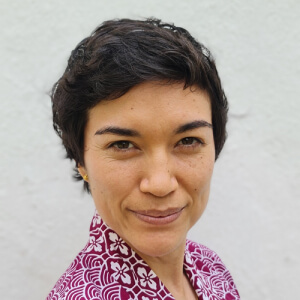 Kay Vasey, Founder, The MeshMinds Foundation
Kay Vasey is the Founder of The MeshMinds Foundation, a registered not-for-profit arts organisation that empowers artists in Asia to focus on the sustainable development of people and our planet. The MeshMinds Foundation is supported by its sister organisation, MeshMinds, a creative technology studio partnered with the United Nations Environment Programme. Formerly practising as a technology lawyer and previously Head of Arts at the British Council, Kay has in-depth knowledge and expertise operating at the intersection of art and frontier technologies such as AR and VR. Kay now spends her days blending the worlds of art and technology with powerful partnerships to drive awareness, ignite conversations and inspire behaviour change for the sustainable development of people and our planet.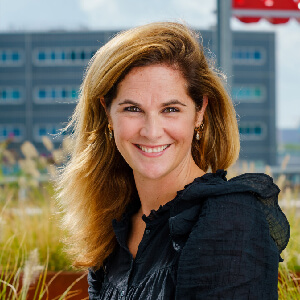 Kirsten van Zandwijk, Sustainability & Partnerships Director, The Coca-Cola Company, ASEAN and South Pacific, Singapore
Kirsten van Zandwijk currently serves as the Director of Sustainability & Partnerships for ASEAN & South Pacific at The Coca-Cola Company. In her role, Kirsten is responsible for driving key partnerships in the region while integrating sustainability into the organization's business practices. Having come from a non-profit space, she believes in creating greater good for consumers and communities through sustainable business practices. Prior to her current role, Kirsten has served as the Director of Public Affairs, Communications & Sustainability for Coca-Cola in the Netherlands. Before that, she has held several roles in communications, PR, and marketing, most notably as a Senior Communications Specialist, Corporate Partnerships, at UNICEF. She holds a Master's in Media Studies and Bachelor's in History from Erasmus University Rotterdam.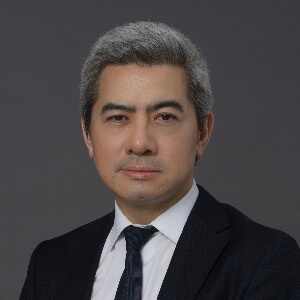 Laurent Levan, Senior Vice President, Corporate Development and External Affairs, Universal Robina Corporation
Laurent Levan is passionate about a more sustainable and inclusive economy and the potential of business in society. He is a member of Universal Robina Corporation senior management responsible for Corporate development & External affairs for APAC. Prior to that, he was the Regional Managing Director for Indochina. Laurent has over 20 years of multi-cultural international and operational business leadership experience across APAC and Europe. Laurent has previously served on the advisory board of SAP APAC-Japan, Singer Asia board, the Japan-European Business Council board of governors and as the president-elect of Rotary Club RCBJ. He is a founding board member of PRO Vietnam and leads the technical operations committee. Laurent holds a Master's Degree in Finance from Paris School of Business, a bachelor of commerce from the University of Paris and attended the General Management Program at IMD (Switzerland), the Finance Program at LBS (UK) and the Business Sustainability Management at Cambridge University.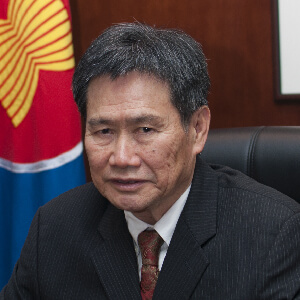 H.E. Dato Lim Jock Hoi, Secretary General, Association of Southeast Asian Nations (ASEAN)
Dato Lim Jock Hoi was the Permanent Secretary at the Ministry of Foreign Affairs and Trade, Brunei Darussalam since 2006. During his tenure, he served as Brunei Darussalam's Senior Official for the ASEAN Economic Community Pillar (SEOM), APEC (Asia-Pacific Economic Cooperation) and the ASEM (Asia-Europe Meeting). From June 2011-2017, he was the Chairman of the Governing Board of the Economic Research Institute for ASEAN and East Asia (ERIA). He was also on the External Advisory Board for the ASEAN 2030 Study being undertaken by the Asian Development Bank (ADB). He entered the Government Service as an education officer in 1977 and served as principal of a Secondary School from 1981 – 1985. From February 2001 – July 2005, he was appointed as Director-General, International Relations and Trade Development, Ministry of Industry and Primary Resources. In September 2005, he was appointed as Deputy Permanent Secretary, Ministry of Foreign Affairs and Trade. He graduated from the City of London Polytechnic in B.Sc (Hons) Economics in 1976 and received his Post Graduate Certificate of Education in 1977. He was awarded The Most Honourable Order of Seri Paduka Mahkota Brunei, second Class (D.P.M.B) in 2007. He is married with two sons.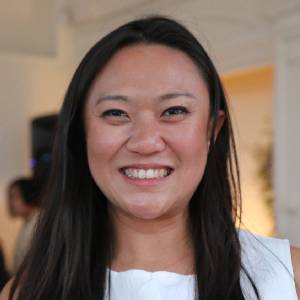 Luanne Sieh, Senior Managing Director, Head of Group Sustainability, CIMB Group
Luanne is the head of Group Sustainability at CIMB, one of ASEAN's leading banking groups, where she is responsible for transforming CIMB into a shaper of sustainable finance and responsible banking practices in Asia. Luanne has extensive experience in sustainability, strategy and transformation, as well as change management. She has been involved in a number of fields, including financial services and consulting. She was also a founding member of a startup company. Luanne holds a Bachelor of Arts and a Master's Degree in Manufacturing Engineering, as well as a Master of Arts from the University of Cambridge, and she has recently completed a Master of Liberal Arts in Sustainability at the University of Harvard Extension School.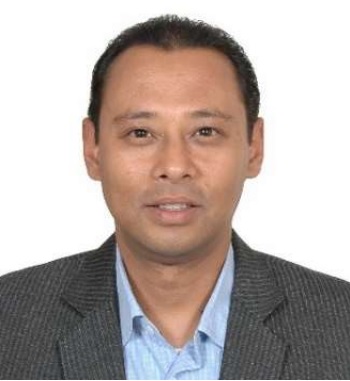 Mahesh Pradhan, COBSEA Coordinator
Mr. Mahesh PRADHAN, COBSEA Coordinator a.i., has over 25 years of experience with UNEP. In September 2021, he facilitated the first part of COBSEA's 25th Intergovernmental Meeting (IGM 25.1) which approved the COBSEA Regional Action Plan on Marine Litter, COBSEA's Biennial Programme of Work for 2021-2022 and other key documents. His current responsibilities also include Secretariat function of the Global Partnership on Nutrient Management (GPNM) within the framework of the GPA and the Marine and Freshwater Branch of UNEP's Ecosystems Division. While at UNEP's International Environmental Technology Centre (IETC) in Osaka, Japan during 2016-2019, he focused on holistic waste management at the global, regional and national levels, with linkages to climate change as well as mainstreaming of disaster waste management. During 2011-16, Mahesh served as Chief of UNEP's Environmental Education and Training Unit, based at UNEP headquarters in Nairobi, Kenya. During 1993-2011, Mahesh was based at UNEP's Regional Office for Asia and the Pacific in Bangkok, where he focused on regional and sub-regional environmental partnerships, proposal development and implementation, as well as capacity building and support for environmental protection and management across the region. Concurrently, he was appointed interim Director of the joint AIT UNEP Regional Resource Centre for Asia and the Pacific (RRC.AP) during 2009-11.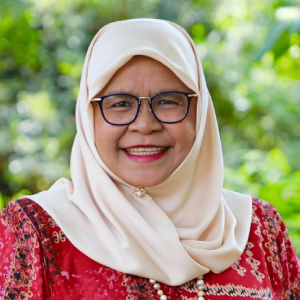 Maimunah Mohd Sharif, Under-Secretary-General and Executive Director
UN-Habitat
Maimunah Mohd Sharif (Malaysia) is the Executive Director of the United Nations Human Settlements Programme (UN-Habitat), appointed at the level of Under-Secretary General by the Secretary-General, following an election by the General Assembly on 22 December 2017. She succeeds Dr. Joan Clos of Spain. As the Executive Director of UN-Habitat, Ms. Sharif has focused on reforming and rejuvenating the agency, mobilizing for internal and external support for the organization's restructuring and new Strategic Plan 2020–2023. Key initiatives undertaken by Ms. Sharif as the Executive Director of UN-Habitat include the adoption of the General Assembly Resolution 73/539 after 14 years of negotiation, which established a new governance structure with universal membership, governed by the UN-Habitat Assembly. Prior to this appointment, Ms. Sharif was the Mayor of the City Council of Penang Island, Malaysia. In 2011, she was the first woman to be appointed President of the Municipal Council of Seberang Perai. As mayor of a local authority, she led the Municipal Council of Seberang Perai to achieve its vision of a "cleaner, greener, safer and healthier place to work, live, invest and play." Ms. Sharif began her career as a Town Planner at the Municipal Council of Penang Island in 1985. In 2003, she was promoted to Director of Planning and Development, a position she held until November 2009. Born in Kuala Pilah, Negeri Sembilan, Malaysia, on 26 August 1961, Ms. Sharif holds a Bachelor of Science with Honours in Town Planning Studies from the University of Wales Institute of Science and Technology, UK and a Master of Science in Planning Studies from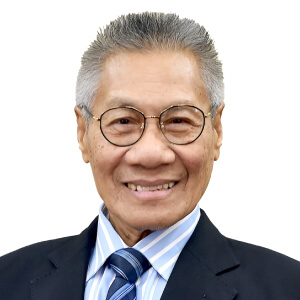 Dato' Mansor Bin Othman, Deputy Minister of Environment and Water, Malaysia
The Honourable Dato' Mansor Bin Othman is the appointed Deputy Minister of Environment and Water since August 2021. Prior to that appointment, he served as the Deputy Minister of Higher Education in 2020. He is the current member of Parliament for Nibong Tebal. The Honourable Dato' Mansor's career began in the research realm where he was involved in conducting and leading various research related to economic development, entrepreneurial empowerment and small business financing, education and human resource, agriculture, poverty, public administration as well as land management in Penang, Kedah, Kelantan,Terengganu and Johor from the late 70s to the 90s. During the same period, he held several academic posts through his roles as research fellow and from 1993 – 1999, he was the Associate Professor and the Director of Policy Research Centre of Universiti Sains Malaysia, Penang. Meanwhile, from 2009 – 2013, he assumed the role as the Deputy Chief Minister of the state of Penang. With his vast experience, he assisted the state in many fronts notably in economic development, entrepreneurial empowerment and improvement of land management. As the current Deputy Minister of Environment and Water, he is committed to support the Ministry in implementing various programmes and activities in line with the country's commitment under the United Nations Sustainable Development Goals as well as various international and regional commitments. He believes that it is pertinent to build public awareness and increase the meaningful involvement of all segments of society including local communities in addressing environmental challenges such as pollution, waste management, flood risk management and climate change.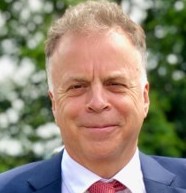 Martyn Tickner,Project Strategy, Sourcing & Development, Alliance to End Plastic Waste
Martyn Tickner is a seasoned professional with more than 40 years in the petrochemical industry, starting with Shell in the 1980's with a Masters degree in Chemical Engineering from Cambridge University, United Kingdom, and most recently as the Chief Executive Officer of a 1 million ton plastics producer in Thailand, prior to then running the Europe polypropylene business of market leading LyondellBasell. Martyn has a very broad base career, with experience of living in Europe, US and Asia, of which 15 years in manufacturing, 15 years in business management, commercial and innovation and 5 years in strategy work, M&A and major projects. He joined the Alliance to End Plastic Waste one year ago, intrigued by the huge challenge of addressing plastic waste, the opportunity of the plastics circular economy, and bringing together in quite a unique way the full value chain from brand owners through chemical companies and convertors to waste management companies.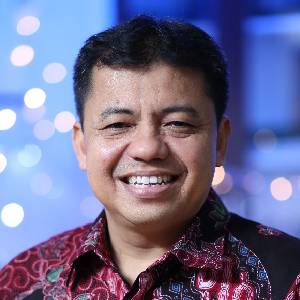 Novrizal Tahar, Director of Solid Waste Management in Ministry of Environment and Forestry, Indonesia.
In 2018, Novrizal has echoed campaign "Beat Plastic Pollution as an effort to reduce the generation of plastic waste. Until today Many Parties has been participated in the campaign and it encouraged many Local Governments to issue policies to reduce plastic waste.
Novrizal also appointed as Secretary I of Coordination Team in Indonesia's National Plan of Action on Combat Marine Plastic Debris.
Novrizal Implement a new concept, to reduce waste problem, which is "Waste problem will be solved if we see waste as a new resource, and the economy can grow well." To implement the concept Novrizal encouraged collaborations between waste bank with producer and recycling industry.
To reduce GHG emission as part of global climate change action, Novrizal make Landfill Gas (LFG) recovery policy as mandatory and transform open dumping Landfill into sanitary landfill that equipped with Methane Gas Treatment.
Novrizal graduated in Environmental Engineering Program from Institut Teknologi Bandung and holds a Doctor of Political Science from University of Indonesia and a current Professional Engineer Certification.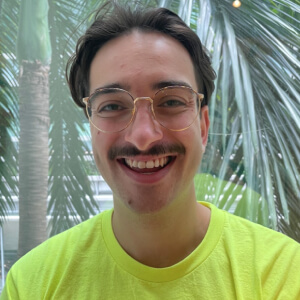 Oliver Kade, Sustainability Specialist, Seven Clean Seas
Oliver Kade is the Sustainability Specialist at Seven Clean Seas. With a Masters in Environmental Engineering, Oli emerged from the research field with expertise in participatory co-design approaches for sustainability transitions; working with the likes of the European Environment Agency and Copenhagen Municipality. Looking for the next biggest challenge, Tom and Ben snapped him up to join the team in tackling the plastic crisis. Oli and his team focuses on upstream intervention to measure plastic footprints and reduce the impact of plastic consumption.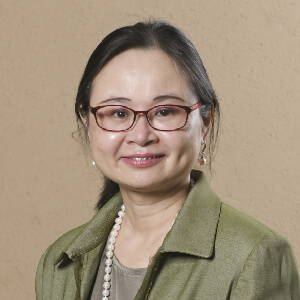 Pauline Goh, General Manager, Malaysian Recycling Alliance Berhad (MAREA)
Pauline Goh started her career with Alcatel/Alcatel-Lucent where she had 19 years of experience in the telecommunications industry holding multiple leadership positions prior to joining InvestKL Corporation in April 2012. In InvestKL, Pauline has contributed immensely to the success of meeting their 2020 objective of attracting 100 MNCs to set-up their regional hub in Greater Kuala Lumpur. In February 2021, Pauline was appointed as General Manager at MAREA; the first voluntary EPR (Extended Producer Responsibility) in Malaysia to push for post-Consumer Packaging Waste Recycling in Malaysia for the FMCG sector.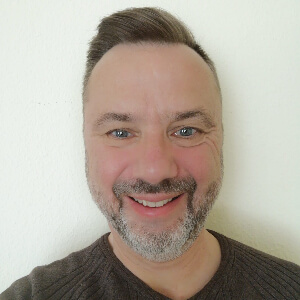 Dr Peter Nitschke, Director for Community Partnerships, Plastic Bank
Dr. Peter Nitschke is the Director for Community Partnerships at the Plastic Bank, engaging communities to create value out of plastic. The Community Partnership Program is engaging schools and faith communities in Brazil, the Philippines, Indonesia and Haiti to stop ocean plastic through recycling and driving behavioral change. He lived for 20 years in the Philippines working in several NGOs and academic institutions before joining Plastic Bank. Peter gained his experience in Urban Transformation by relocating for 8 years in an urban poor community in Manila, living with the people, learning their culture and language and mobilizing their capacity for transformation and upliftment.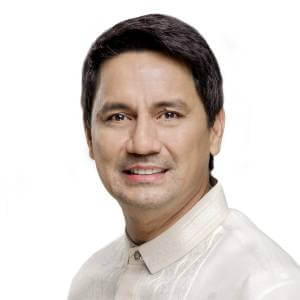 Mayor Richard Icasiano Gomez
Mayor Richard Gomez is a product of the University of the Philippines (UP) Diliman and the UP Open University where he once received recognition as an "Outstanding Student of 1993". Mayor Richard is a Master's degree holder in business administration from the University of Perpetual Help, on top of pursuing graduate studies at the Film School of Continuing Education at the New York University. He has earned his Doctorate Degree in Public Administration from Cebu Technological University in 2019. In the year 2021, he graduated from the Asia-Pacific Mayors Academy for Sustainable Urban Development. A man of faith and a family man, he is husband to Lucy and a loving father to their daughter Juliana.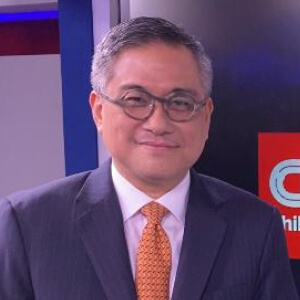 Rico Hizon, Senior Anchor and Director for Content Development, CNN Philippines
Rico Hizon is the award-winning news anchor of CNN Philippines' evening primetime general news program The Final Word and the weekly business and finance program The Exchange. Rico moved back to Manila in 2020, after 25 years of international broadcasting experience in Hong Kong, Singapore and London. For over 7 years, he was with the global business and finance network CNBC and for the last 17 years with international news network BBC World News. In his 25 years as an international broadcast journalist, he is the only South East Asian male anchor to work for two of the world's most prestigious global news networks, CNBC Business News and BBC World News, and as he moved back to the Philippines, joined another powerhouse international news network in CNN Philippines.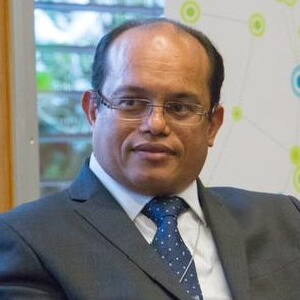 Dr Rolph Payet, Executive Secretary of the Basel, Rotterdam and Stockholm Conventions
Dr Rolph Payet is an international policy expert, researcher and speaker on environment, climate and island issues, and was the first President & Vice-Chancellor of the University of Seychelles. He was Minister of Environment and Energy in the Cabinet of Seychelles from 2012 to 2014. He is currently United Nations Executive Secretary for the Basel, Rotterdam and Stockholm Conventions.   Dr Payet has received numerous international awards and recognition for his work on islands, climate change, tertiary education and biodiversity. He is known for his ability to bring together the various disciplines – natural science, economics and business – to innovate solutions for environmental issues. His research in sustainable tourism and climate change continue to benefit numerous tourism developments in Seychelles and elsewhere.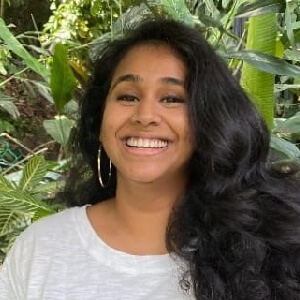 Ruba Nackeeran, Partnerships Manager for Southeast Asia and Country Head of Malaysia, Eco-Business
Ruba Nackeeran is Eco-Business's Partnerships Manager for Southeast Asia and Country Head of Malaysia who's looking into the Malaysian and Indonesian markets. She comes with a background in law, journalism, and I.T. Her journey into environmental and sustainability started in 2008 when she was interning for the legal team that worked on the Bakun Dam and its effects on the indigenous people. She is also a trained member of the Climate Reality Leadership Corps and an Exco member of Free Tree Society, an NGO that focuses on environmental stewardship and awareness through planting.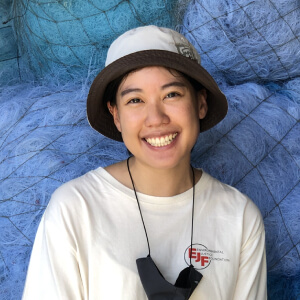 Salisa "Yam" Traipipitsiriwat, Campaigner and Project Coordinator, Net Free Seas, Environmental Justice Foundation
Salisa "Yam" Traipipitsiriwat is Environmental Justice Foundation's Campaigner and Project Coordinator for the Net Free Seas Project, which promotes incentivization approaches to encourage the collection and cleaning of discarded fishing nets from small-scale fishing communities, and subsequently recycling of the collected materials through recycling factories based in Thailand. The impacts of COVID-19 have shown how important it is for vulnerable communities to secure diverse sources of income that can help them cope with present and future calamities or economic downturns. The Net Free Seas project aims to provide participating communities a secondary source of income that can provide tangible financial benefits for the collection and selling of discarded fishing nets as well as prevent end-of-life fishing nets from entering oceans and damaging precious marine ecosystems.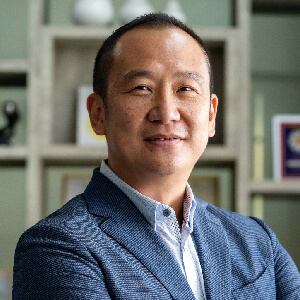 Seah Kian Hoe, Founder and Managing Director, Heng Hiap Industries
Seah Kian Hoe (Kian) is the founder and managing director of Heng Hiap Industries (HHI). Established since 2002, HHI is a fully integrated plastic recycling company, being the first company in the world to receive Ocean Bound Plastic Certification co-developed by NGO Zero Plastic Oceans and Control Union. Having developed Smart Plastics to address plastic manufacturers' need for high quality, customized recycled plastic resin, Kian also designed the Smart Factory in Johor Bahru from the ground up. The factory is GBI-certified ("Green Building Index") Gold and is now producing PLASHAUS Ocean Plastic while implementing a full track-and-trace program that directly addresses plastic consumers' concerns about marine pollution. HHI Smart Plastics has reached the shores of 37 countries globally including China, Japan, Australia, India, and multiple countries in Europe, meeting customers' high performance standards and stringent requirements in quality. In the last 18 years, Kian and HHI have won multiple accolades for business leadership and product innovation – the more notable ones being: the Junior Chamber International (JCI) Ten Outstanding Young Persons (TOYP) in the World in the category of environmental leadership (2013), The Edge newspaper of Malaysia named him "The Michaelangelo of Recycling" (2018) and most recently, Frost and Sullivan awarded HHI "2020 Malaysia Smart Waste Solutions Technology Innovation Award".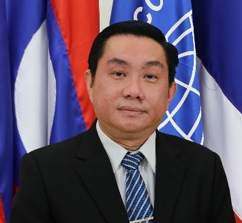 Dr So Nam, Chief Environment Management Officer, Mekong River Commission (MRC) Secretariat
Dr So Nam is the Chief Environment Management Officer of the Environmental Management Division, Mekong River Commission (MRC) Secretariat. He leads the organization's work on strategy for basin-wide environmental management, watershed management, transboundary environmental impact assessment, joint environmental monitoring of Mekong mainstream hydropower projects, Mekong River Basin indicator framework, state of the basin report, core river monitoring network, including the plastic, and the MRC newsletter Catch and Culture- Environment. He has published nearly 80 papers in international peer-reviewed journals. Dr. So Nam holds a PhD degree in Biology from Catholic University of Leuven in Belgium, a Master of Science in Aquaculture from Ghent University in Belgium and Wageningen University of Agriculture in the Netherlands, and a bachelor's degree in Fisheries Science from Royal University of Agriculture Cambodia.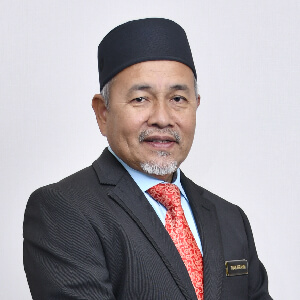 Dato' Sri Tuan Ibrahim Tuan Man, Minister of Environment and Water, Malaysia
The Honourable Dato' Sri Tuan Ibrahim Tuan Man is the Deputy President of the Malaysian Islamic Party and is a Member of Parliament since 2018. In 2020, he was appointed as the Minister of Environment and Water. Under his lead, the Ministry of Environment and Water has introduced several new initiatives, which focus on water transformation, environmental sustainability and climate change issues, particularly in low-carbon initiatives. Dato' Sri Tuan Ibrahim Tuan Man enjoys an active lifestyle and being out in the nature, which includes recreational fishing and forest therapy.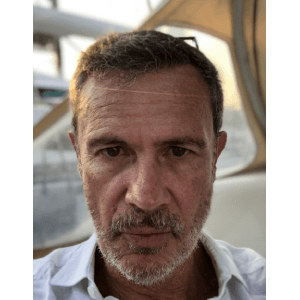 Steve Hardman, Director, Plastic Collective
Steve Hardman leads Plastic Collective as one of its Directors. Plastic Collective is a social enterprise, which develops plastic recycling projects around the world, which are often community-based and operated by remote, vulnerable and indigenous communities. Steve is based in London, and sits on the Verra Plastic Standard Advisory Board, and is a member of it's Plastic Carbon Combination Credit Working Group.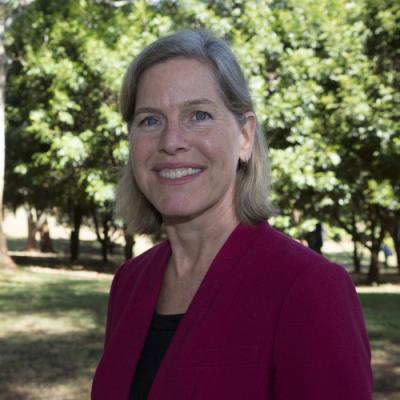 Susan Gardner, Director, Ecosystems Division, United Nations Environment Programme (UNEP)
Susan Gardner has over two decades of experience in science and environmental policy working for both the Mexican and United States governments.  She was a senior official in the United States National Oceanic and Atmospheric Administration focused on fisheries science and ocean conservation.  Prior to this position, she was a senior official at the U.S. Department of State in the Bureau of Oceans and International Environmental and Scientific Affairs and worked for the Mexican Federal Government as an environmental scientist at the Centro de Investigaciones Biológicas del Noroeste. As Deputy Director of the Office of Science and Technology Cooperation, Dr. Gardner led the U.S. Department of State's efforts on Advancing Women and Girls in Science and established the annual ASEAN-U.S. Science Prize for Women.  Ms. Gardner's work on multilateral agreements included the Strategic Approach to International Chemicals Management, the Global Mercury Partnership and the Stockholm Convention. Based on her contributions to the Minamata Convention on Mercury she was awarded the Gold Medal for Exceptional Services from the U.S. Environmental Protection Agency.  Ms. Gardner created the first Ecotoxicology Program at the Centro de Investigaciones Biológicas del Noroeste where she earned the distinction of membership in the Mexican Sistema Nacional de Investigadores and board certification as a fellow of the Academy of Toxicological Sciences. Dr. Gardner is a dual national of Mexico and the United States of America. She has a Doctoral Degree in Fisheries and Aquatic Sciences from the University of Washington, a Master's of Science Degree in Toxicology from North Carolina State University, and a Bachelor's Degree in Marine Science from Long Island University. Her research has generated over 30 publications including a book and book chapters on topics related to ecology, toxicology, fisheries management and species conservation.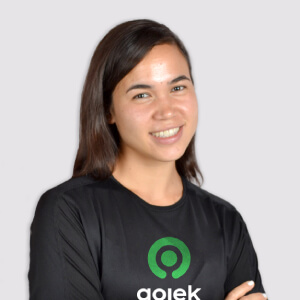 Tanah Sullivan, Group Head of Sustainability, Gojek, Indonesia
Tanah Sullivan joined Gojek in 2020, leading the company's Sustainability Function to accelerate and expand its environmental and social efforts. Before joining Gojek, Tanah was at the World Economic Forum in Switzerland, where she led partnerships for a range of sustainability-focused initiatives in ASEAN and globally. She engaged business, government and civil society leaders to work on issues such as energy transition, the circular economy, food security, deforestation and financial inclusion, among others. Previously, Tanah held various public sector roles at the Canadian and Australian governments, covering international development, natural resource security as well as foreign trade and investment. Tanah holds a Bachelor's degree in International Relations from Bond University and a Master of Political Economy from the University of Melbourne, Australia.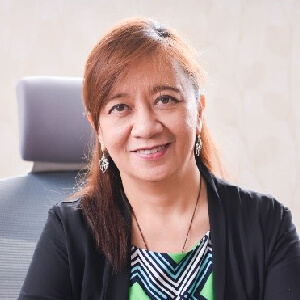 Dr Theresa Mundita Lim, Executive Director, ASEAN Centre for Biodiversity
Dr Theresa Mundita Lim is the  Executive Director of the ASEAN Centre for Biodiversity (ACB), established by the ASEAN to facilitate regional cooperation on conservation and sustainable use of biodiversity. Prior to joining the ACB, she headed the Biodiversity Management Bureau of the Philippines. With her expertise on biodiversity, wildlife management, and policy, she led global and regional meetings, including the 21st and 22nd Meeting of the Convention on Biological Diversity- Subsidiary Body on Scientific, Technical and Technological Advice. Regional and international governance, management, policy development, partnership-building, science and policy linkages, and advocacy are among her competencies.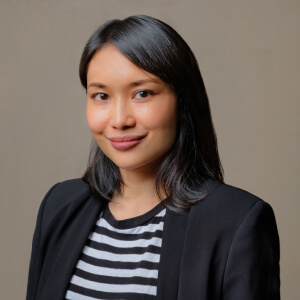 Tiza Mafira, Co-Founder and Executive Director, Indonesia Plastic Bag Diet Movement
Tiza Mafira is a law and public policy expert specializing in environmental law, waste management and climate change policy. She holds a Master of Laws from Harvard Law School and a Bachelor of Laws from Universitas Indonesia. In 2013, she co-founded  the Indonesia Plastic Bag Diet Movement (Gerakan Indonesia Diet Kantong Plastik), which pushes for less use of plastic bags in Indonesia through regulation and awareness. Since its formation, Tiza has served as the Executive Director. In 2018, she was recognized as one of the Ocean Heroes by the UN Environment Programme for her work in successfully advocating for single-use plastic legislation. Her work has been featured in two documentaries: The Story of Plastic (2019) and Pulau Plastik (2021), and has influenced over 50 cities in Indonesia to ban plastic bags.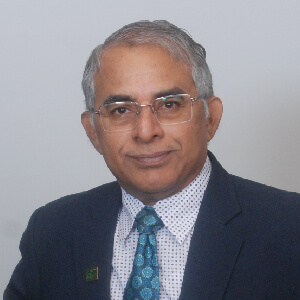 Dr Visvanathan Chettiyapan
Dr C. Visvanathan is a Professor of the Environmental Engineering and Management Program, School of Environment, Resources and Development, Asian Institute of Technology. He has a Ph.D. (Chemical /Environmental Engineering) from Institute National Polytechnique, Toulouse, France.  In the field of solid waste, his main research interests focus around waste recycling and reuse, landfill pre-treatment technologies, plus Plastic waste management in the context of Circular Economy. He has published more than 150 international journal papers.  He has more than 30 years of experiences teaching environmental engineering and management related courses at graduate level at AIT.  Prof. C. Visvanathan is one among the 1% of top scientists in a global list compiled by the prestigious Standford University in the year 2020.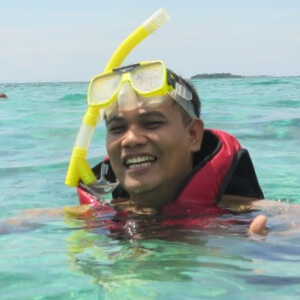 Voltaire Acosta, Project Manager, Healthy Oceans and Clean Seas Initiative, UN-Habitat Philippines
Voltaire Acosta is a Chemical and Environmental Engineer who has 20 years of experience in environmental projects and policies. He was a university lecturer and worked with the Science and Technology Ministry and the League of Cities of the Philippines before he worked for various international development organizations on projects that promote cleaner production, good urban governance, greenhouse gas mitigation, solid waste and waste water management, and marine litter reduction. Since October 2020, he took on the role of the Project Manager for UN-Habitat's Healthy Oceans and Clean Cities Initiative (HOCCI), a project being funded by the Government of Japan.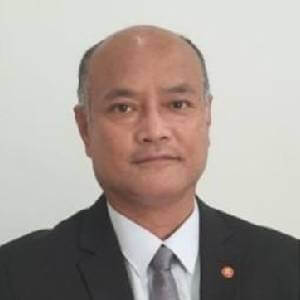 Dr. Vong Sok, Head of the Environment Division, ASEAN Secretariat
Dr. Vong Sok is a passionate and dedicated Environmental Professional, with over 20 years' global environmental compliance and governance experience, including in-depth knowledge of strategic environmental planning, environmental diplomacy, and operations control of environmental management systems.
In education, he holds a bachelor's degree in forestry from Cambodia and a master's degree in environmental science and management from Belgium. He further completed a PhD in Impact Assessment and Climate Change at the University of Western Australia in 2012. He works extensively on environmental management in Southeast Asia, in close collaboration with government agencies, international organizations, development partners, CSOs and communities. This has provided him with specific resources to direct and coordinate the strategic level and make significant impacts and contributions to this region.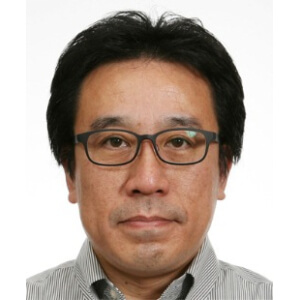 Yutaka Matsuzawa, Director General, Environmental Management Bureau, Ministry of the Environment Japan
Yutaka Matsuzawa is currently in charge of international negotiations for the development of an international legal instrument on marine plastic pollution, and serves as the Director-General for Environment Management Bureau at the Ministry of the Environment, Japan, since July 2021. Prior to this role, he served in various posts at the Ministry of the Environment, and contributed to both domestic and international policy design and implementation including circular economy, waste management, climate change mitigation and adaptation. He completed his master's degree from the Graduate School of Engineering at the University of Tokyo.